International Dairy Expo/China'17 Post-show Report
International Dairy Expo/China '17 was successfully held on April 20 to 23, at Harbin International Exhibition Center in Heilongjiang Province.The exhibition and summit attracted dairy industry professionals from 31 countries and regions to Harbin, Heilongjiang.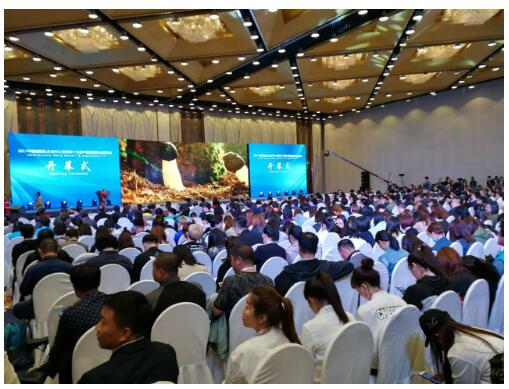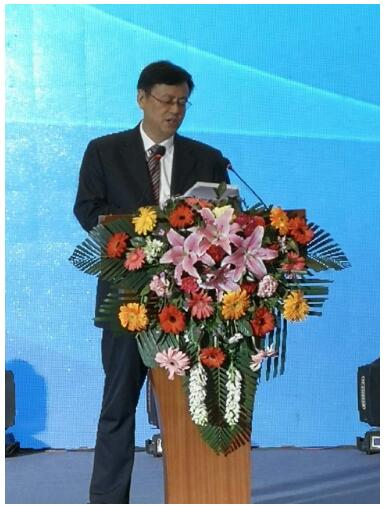 About the Expo
The exhibition area of International Dairy Expo/China'17 is 25000㎡, and 221 companies from 25 countries and regions attended the show, including 31 dairy enterprises like Yili, Sanyuan, Bright Dairy, Nihao Group and 6 national pavilions which are from the United States, Russia, Holland, Ireland, Lithuania and Poland.According to statistics, a total of 34,000 professionals from 31 countries and regions visited the expo. From the perspective of exhibiting products, cow farming and ranch facility account for 74%, dairy products, byproducts and related industries account for 26%; from the perspective of geography, international exhibitors account for 23% and domestic enterprises account for 77%.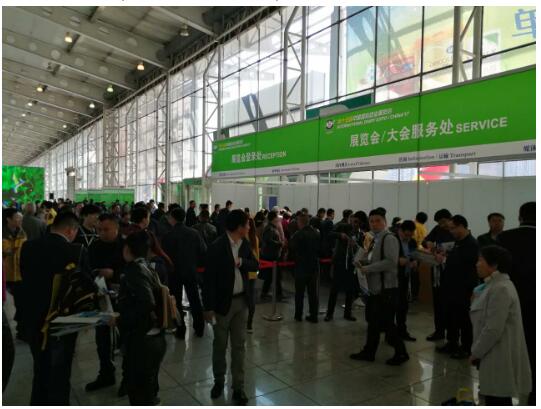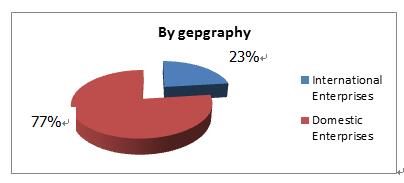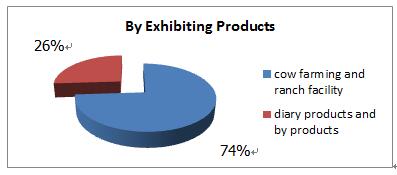 According to statistics, a total of 34,000 professionals from 31 countries and regions visited the expo and summit. There are 12 delegations in total from both domestic and foreign countries, including 2 provincial delegations, 4 government department and city delegations, and 4 foreign embassy delegations. Governors and Embassy Officials such as Minister of Agriculture and , Ambassador of Lithuania, Deputy Minister of Primary Industry of New Zealand, Mayor of New Muenster, the German State of Schleswig Holstein, Agent of the Polish Embassy in Beijing, and Minister of Agricultureof Himachal Pradesh, India and enterprises as well as officials from the delegations have attended the show and the summit to communicate with visitors and exhibitors. These kinds of visitors accounts for 11% of the whole group. For domestic visitors, 54% are from Harbin, 35% are from non-host place. From the perspective of business categories, dairy farm and dairy industry accounts for 37%, processing product suppliers in dairy and animal husbandry industry accounts for 20%, dairy importers and exporters, and agent dealers account for 35%, other organizations like scientific research institutes and associates accounts for 8%.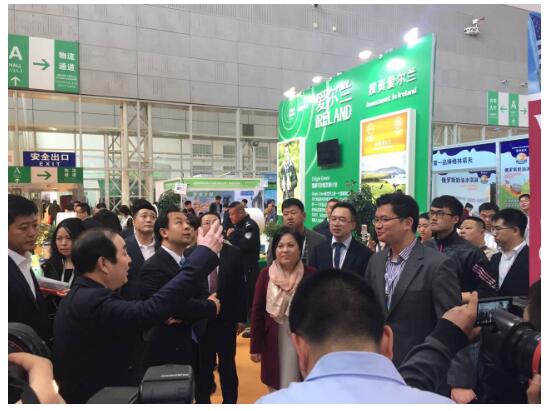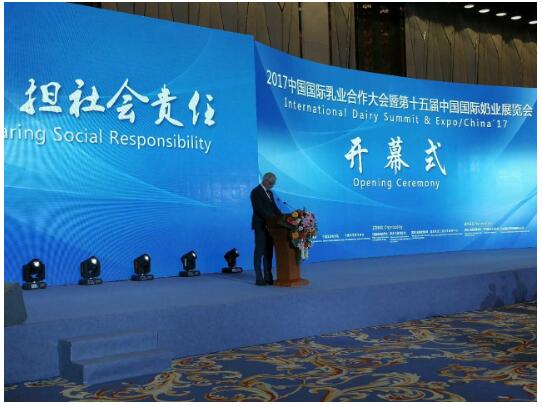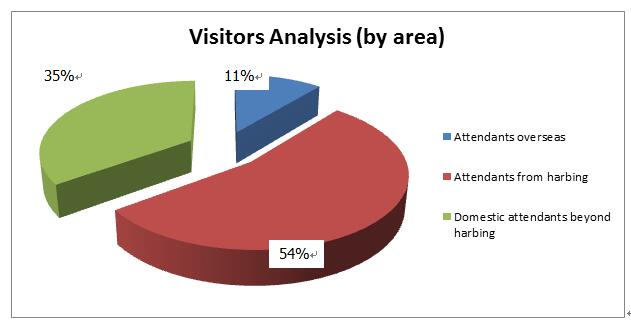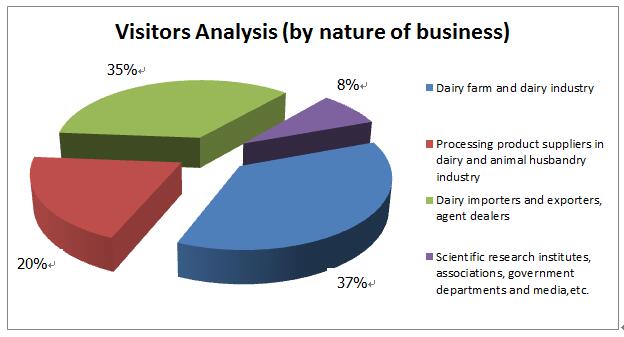 Exhibition and Summit Highlights
1) Big Social Influence.
The Exhibition and Summit is co-guided by AQSIQ (Administration of Quality Supervision, Inspection and Quarantine), Chinese Academy of Agricultural Sciences, China Association for Science and Technology and Provincial Government of Heilongjiang. The attendees including 9 officials in vice-provincial (ministerial) level, 12 delegations of foreign embassy and more than 110 industry experts. 7 of the world's top 20 dairy companies and 37 of the domestic's top 50 dairy companies are also participants of the event. During the exhibition, domestic and overseas, national and local, more than 100 journalists from over 50 news media attended and reported the show. Relevant press releases have been published and reprinted for more than 3,000 times. Over 10 mainstream websites like People.cn, News.cn, Ifeng.cn set up special columns the first time around to push exhibition information by new media platform (Weibo, Wechat and Website), attracting over 100 domestic websites to copy and over ten millionreading quantity. 15 programs of Heilongjiang Television Station set up special columns, more than 120 news and comments have been broadcasted through these programs, the total time length of which exceeds 200 minutes.14 Live show and 1100 times Oral report were broadcasted through Heilongjiang broadcast station, the total length of later exceeds 300 minutes. There were also 11 relevant public-service short films broadcasted 2100 times by TV and broadcast Platform. Heilongjiang newspaper group organized several paper media such as Heilongjiang Daily and Heilongjiang morning paper to set up special columns, distributing over 50 dispatches and posting more than 30 pictures. To be more precise, 2 of the new releases of Heilongjiang Daily were reprinted by more than 30 main website and commercial media.Furthermore, "Science of Early Stage of Life, Nutrition and Health Forum" was live broadcasted by News.cn; the number of online audience exceeds seven hundred thousand. Top level dairy industry forum, including The Academician Forum, The Chairman of the Joint of CSFDA (China State Farm Dairy Alliance), China Dairy Development Symposium provided authoritative guidancefor pushing forward the supply-side structural reform and promoting transformation and upgrading of the high-quality dairy industry development.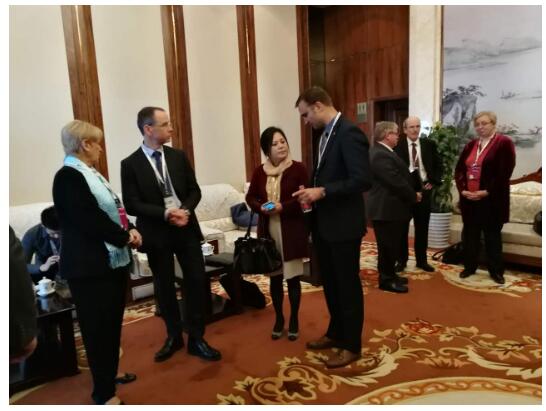 2) Strong professionalism
The summit is the very first international conference since National Dairy Development Plan (2016 – 2020) was announced. The summit takes "Share Social Responsibility, Create Healthy China Together" as the theme, setting up four sections which are the main forum、thematic seminars、information release and concurrent activities, as well as 26 sub-forums. Among which, as example, the forum of Comprehensive Utilization of Manure Resources in Cold Regions and Afimilk and DeLaval brand thematic activities make contribution to the avoidance of homogenization of business patterns and provide solutions to the bottleneck of the industry. An amount of activities National Dairy Replacements Growth and Health Report & Calf Show、Imported Dairy Products Quality and Dairy Produce and Management Survey Report has establish the early form of the big data of dairy industry.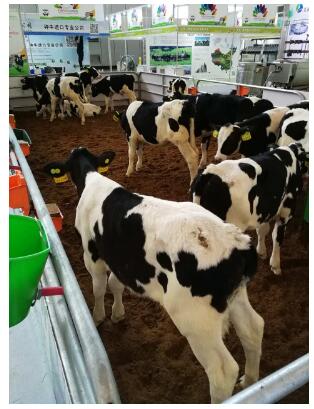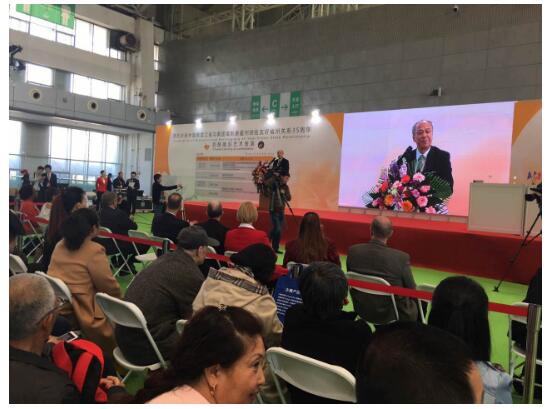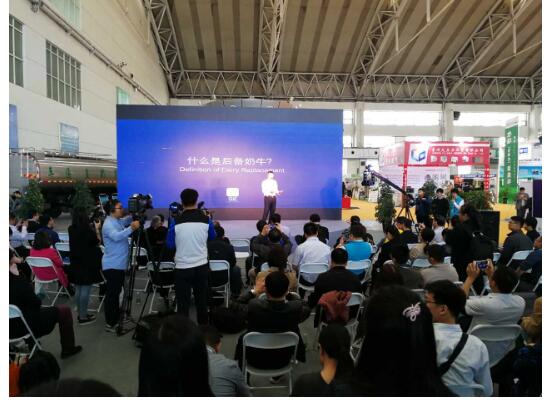 3)Remarkable effect of industry leading
There were many trend leading activities with advanced concept organized during the fair, The international new dairy products show invited many dairy industry like Ellsworth, Yili, Junlebao. Etc. 28 kinds of high quality and new products were released on-site of the event which indicates the new trend of dairy product development. National Dairy Replacements Growth and Health Report & Calf Show organized by Dairy Calf and Heifer Innovation Platform Includes information of 18 provinces (districts, cities), 243 dairy farms and 750,000 replacement heifers. CCTV provided constant coverage of the launch event; Dairy Farm Recruitment Activity invited 10 domestic dairy farms and 23 dairy companies to provid 700 positions to students from five colleges and universities. 10 companies made their acceptance decisions on-site. The event has built the very first domestic offline dairy HR platform. .The Handmade Cheese Class invited the most renowned cheese master in China to make and teach how to make Haromi cheese by using fresh milk. A variety of cheese was displayed for tasting. With media broadcast, the event deepened the concept of cheese and high value-added dairy products. People from the first breeding demonstration base of the ministry of agriculture deeply analyzed the new business model of the sightseeing dairy farm. This model may change the situation of simplex production structure to bring entertainment and tourism elements into the industry, Science of Early Stage of Life, Nutrition and Health Forum and Academician (experts) Forum even lead the consuming value of dairy industry. They are all popular frontier authoritative activities and authoritative announce the first time by the demostic dairy industry.